A legacy built on trust
Founded in 1984 with a dream to pass along the very best inventory for the best pricing. Our company was founded on a need to supply in-house financing for modest families in the DFW area. Opening an opportunity to help people. Always keeping in mind to keep the customer first. No hidden costs to you and everything is simple and easy to understand. That is why our customers prefer our in-house financing. We represent as a company, your home to buy a quality used certified pre-owned vehicle.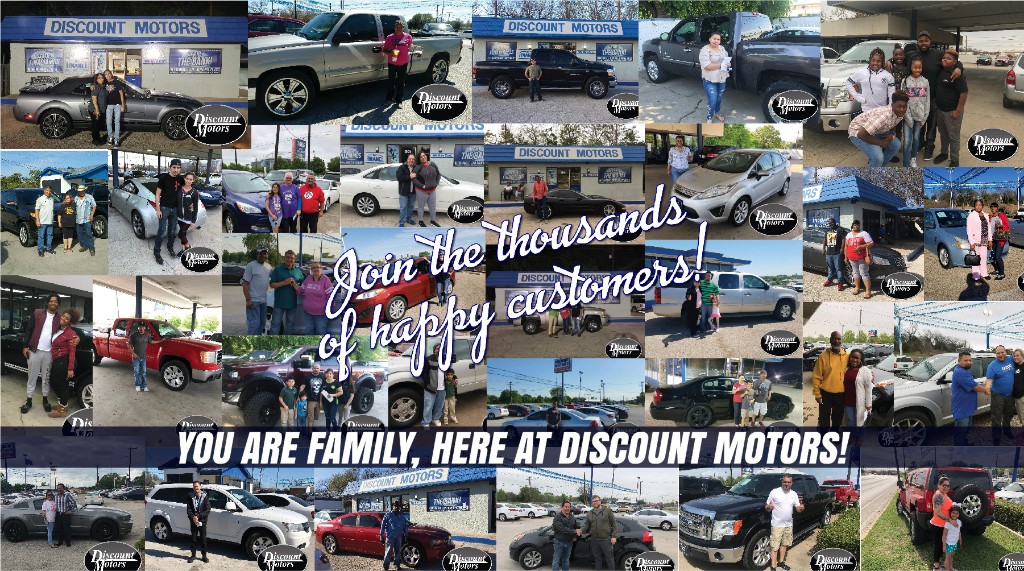 We love our customers and treat them as our family!
Discount Motors Top Awards 2022
Our mission and aim are to be your first choice when you're in need to purchase a vehicle. No hassle, no gimmicks, just good honest to goodness business. Get a calculator and punch in the numbers and very soon you will realize we are one of the best in Texas when it comes to Buy Here, Pay Here dealerships. Our customers have faith in us, and we will deliver to you the best experience at your dealerships. We will make buying a car, easy and save you money in the process.

2018 Company Meeting
Click here to view our sample inventory
Jorge Lambert Retirement
At Top Golf